Skip to Content
Omaha's Trusted Transmission Repair Experts
With the proper maintenance, your transmission should last as long as your vehicle. However, minor issues with your transmission, including transmission fluid leaks and simple neglect, can lead to bigger problems down the road if you're not too careful. As Omaha's trusted transmission rebuild and repair experts, AAMCO of Omaha (South) is able to diagnose and repair transmission problems quickly and accurately to get you safely back on the road. Our state-of-the-art diagnostic equipment and multi-point transmission scan allow us to pinpoint the exact cause of just about any transmission issue.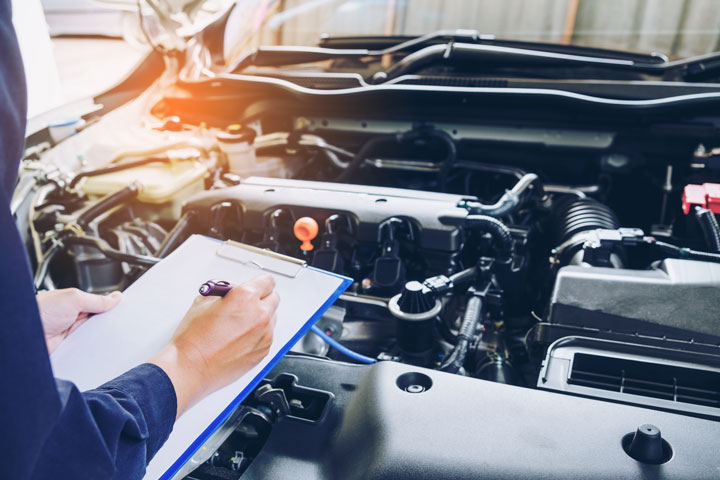 What's Included in Our Multi-Point Transmission Scan
When you bring your vehicle in for our multi-point transmission scan, we'll first check your transmission fluid levels, as well as those of your transfer case and differential. Next, our certified AAMCO service technicians will take your vehicle out for a test drive to see if you have any other drivability issues, noting any unusual noises or vibrations. Once we've thoroughly tested your vehicle in neutral, park, and reverse, we'll lift it up to inspect and evaluate many of your transmission's peripheral connections and external components, including:
Shift and TV/detent linkages and cables
Vacuum, harness, and ground connections
Mounts
Final drive
Axles and shafts
U-joints/CV joints
Fluid retention
Pan gasket
Wiring
Remanufactured transmissions
Thanks to our proprietary Kwiktest PlusBox diagnostics, our multi-point transmission scan is capable of diagnosing most transmission issues. However, sometimes we may feel it's necessary for further testing before we're able to determine the exact cause of your issue. With access to one of the most extensive transmission diagnostic databases available in the industry, we'll assess the data and also check for any signs of hardware malfunctions in your vehicle's computer system. Many customers only need a minor transmission repair, but if you do end up needing a transmission rebuild, we use the highest quality components backed by some of the nation's best warranties. You can also rest assured that we'll never try to upsell you on any transmission rebuild or repair work you don't need.
Minimize Repair Costs and Obtain Maximum Peace of Mind
When you rely on AAMCO of Omaha (South)'s transmission rebuild and repair experts in Omaha, you can expect a detailed quote and explanation of your issue so that you can make an informed decision about what needs to be done to maintain your vehicle. We're proud to be nationally recognized for our expertise and advanced diagnostic approach. To learn more about why we're one of the most trusted names in transmission maintenance and repair, contact us to schedule an appointment for transmission service. We'll help you minimize your repair costs while obtaining maximum peace of mind!
Get Your Free Inspection Today